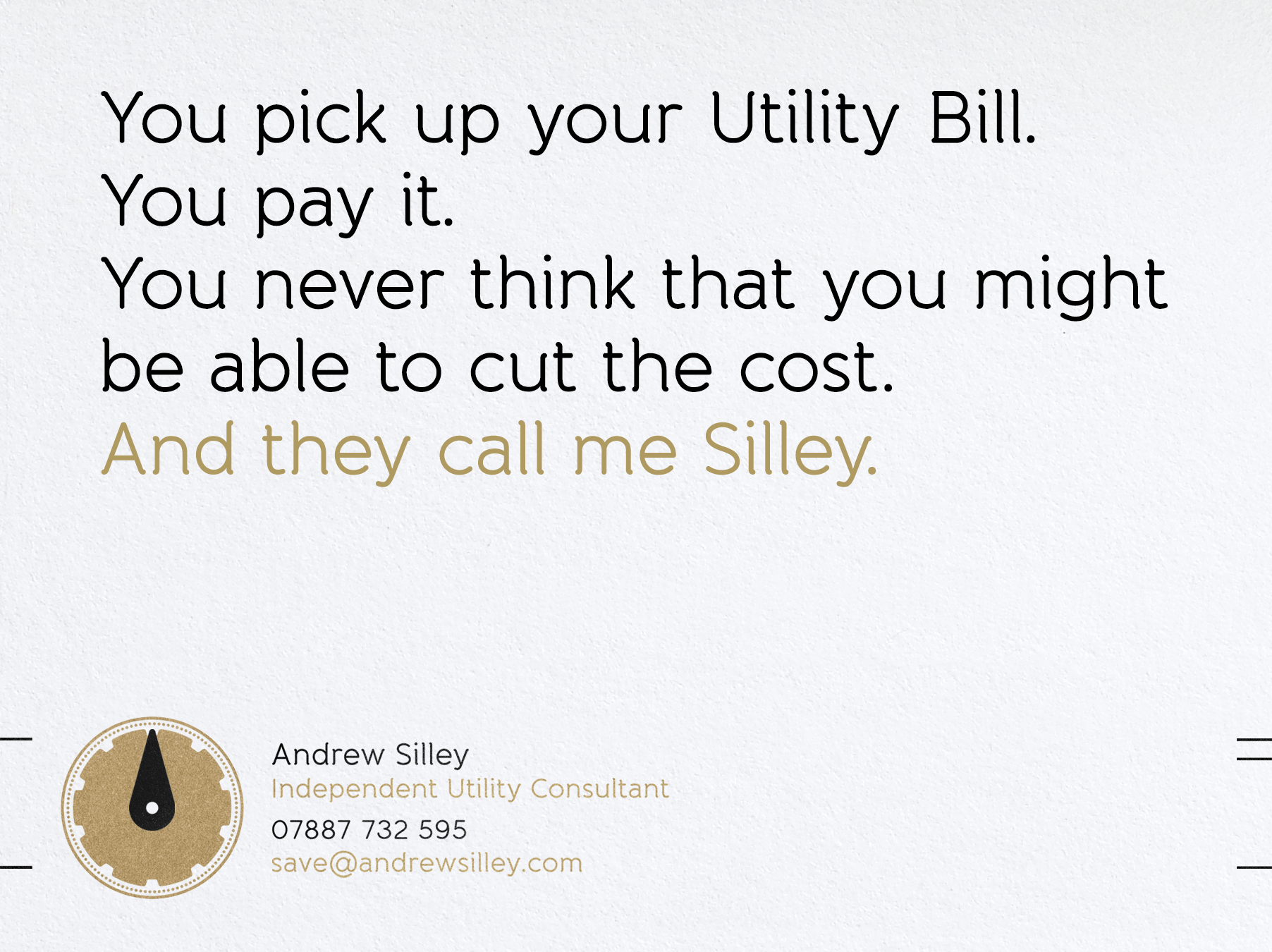 One of those golden opportunities to create a fun and idea-led identity for an often uninteresting subject matter. Utilising the surname of this client and carefully crafted language around saving energy, a playful identity was created.
"I was impressed by Alex's knowledge and thoroughness of the design and production process. His ability to develop ideas that were 'outside of the box' and communicate the thought process was impressive. I was surprised by joy on seeing his recommendation."
Andrew Silley, Independent Utility Consultant.